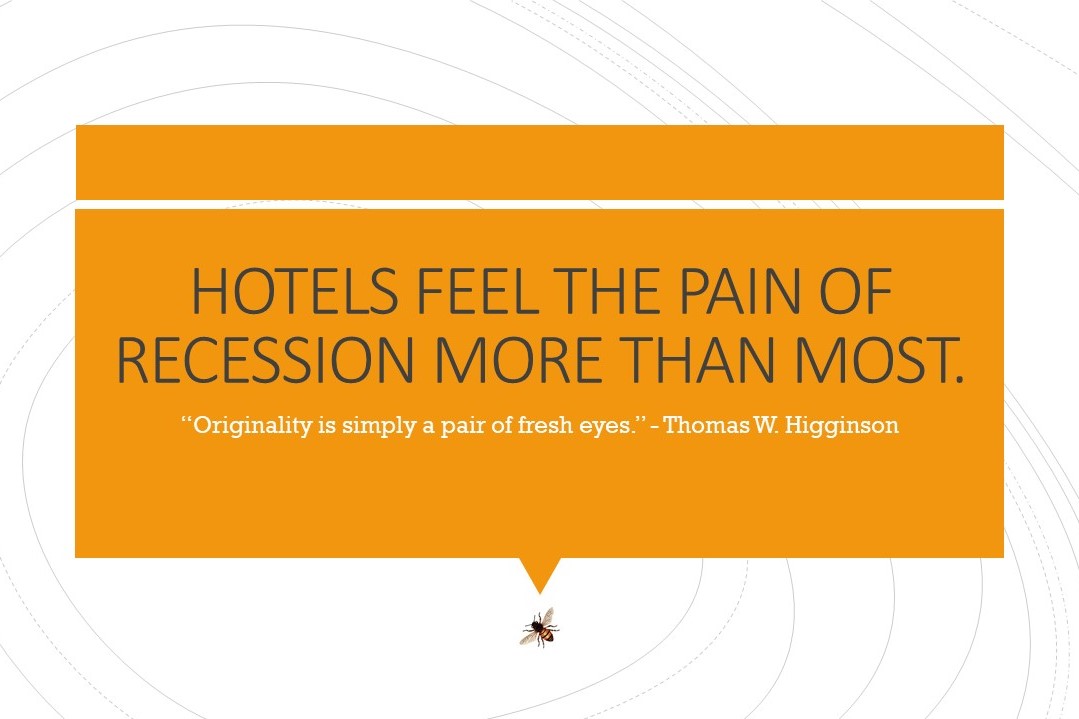 Recession Readiness
According to Joseph Rael of Smith Travel, "Our industry feels the pain of recessions more than most. The impact is strong, broad and immediate." Travel and meetings are often the first budget cuts companies make in an economic downturn, and maintaining or recovering market share can be difficult. Recession Readiness is a full sales, marketing, and revenue assessment for hotels that are facing strong, broad, and immediate negative impact from recession or other difficult market conditions.
Our process lasts 15 business days and includes a complete evaluation of every aspect of your topline revenue efforts. We bring fresh eyes, creativity, and more than two decades of best practices to bear in creating a comprehensive plan for reinventing your sales strategy and culture.
Recession Readiness is available for full- and select/focus-service hotels and includes all of our Stinger Modules, as well as custom consulting where you need it. Contact us here to discuss Recession Readiness for your hotel or portfolio.