Bench Strength Shop Calls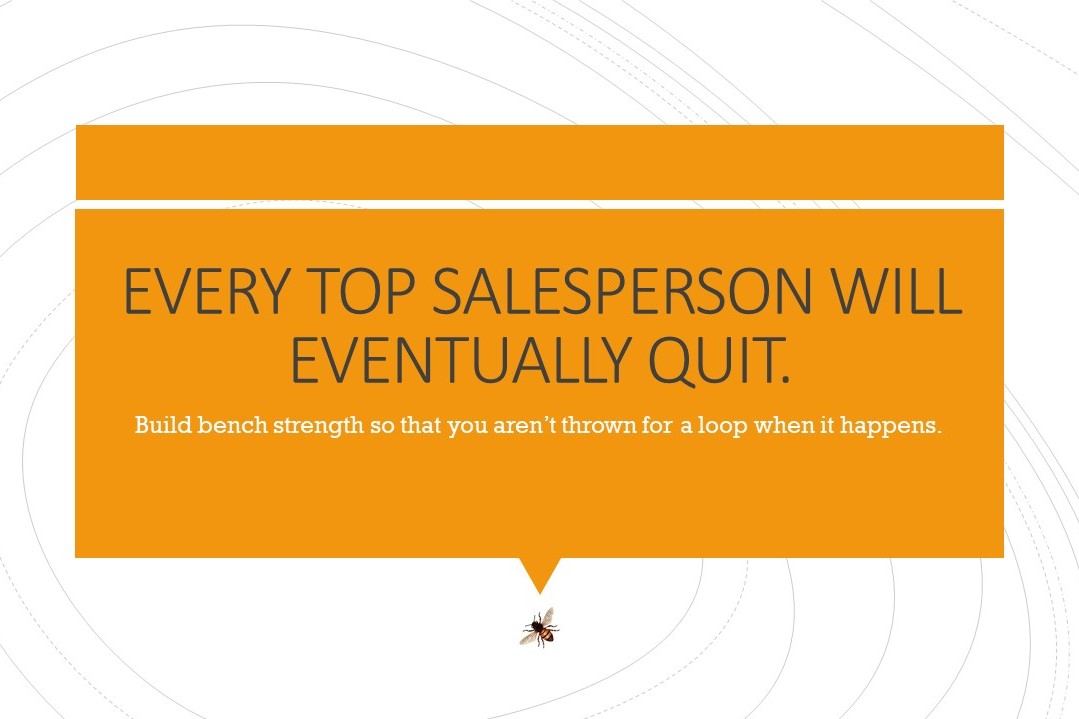 Bench Strength Shop Calls
Every top salesperson will eventually quit or get promoted out of your hotel. In fact, it will probably happen when they're crushing their booking goals. What is your succession plan? If you don't have one, conducting Bench Strength Shop Calls of competitors in your marketplace will identify great candidates.
Each shop includes phone, email, and online interaction based on the vertical market segments you are pursuing. We won't hold space or put a hotel's inventory at risk; we focus on successful selling behaviors, demeanor, and response time. Price is per candidate and includes as many phone calls, emails, and other interactions needed to get a comprehensive picture of the candidate.
Contact us here to set up Bench Strength Shop Calls or discuss other competitive intelligence projects.